A humorous mug for coders in need of an ego check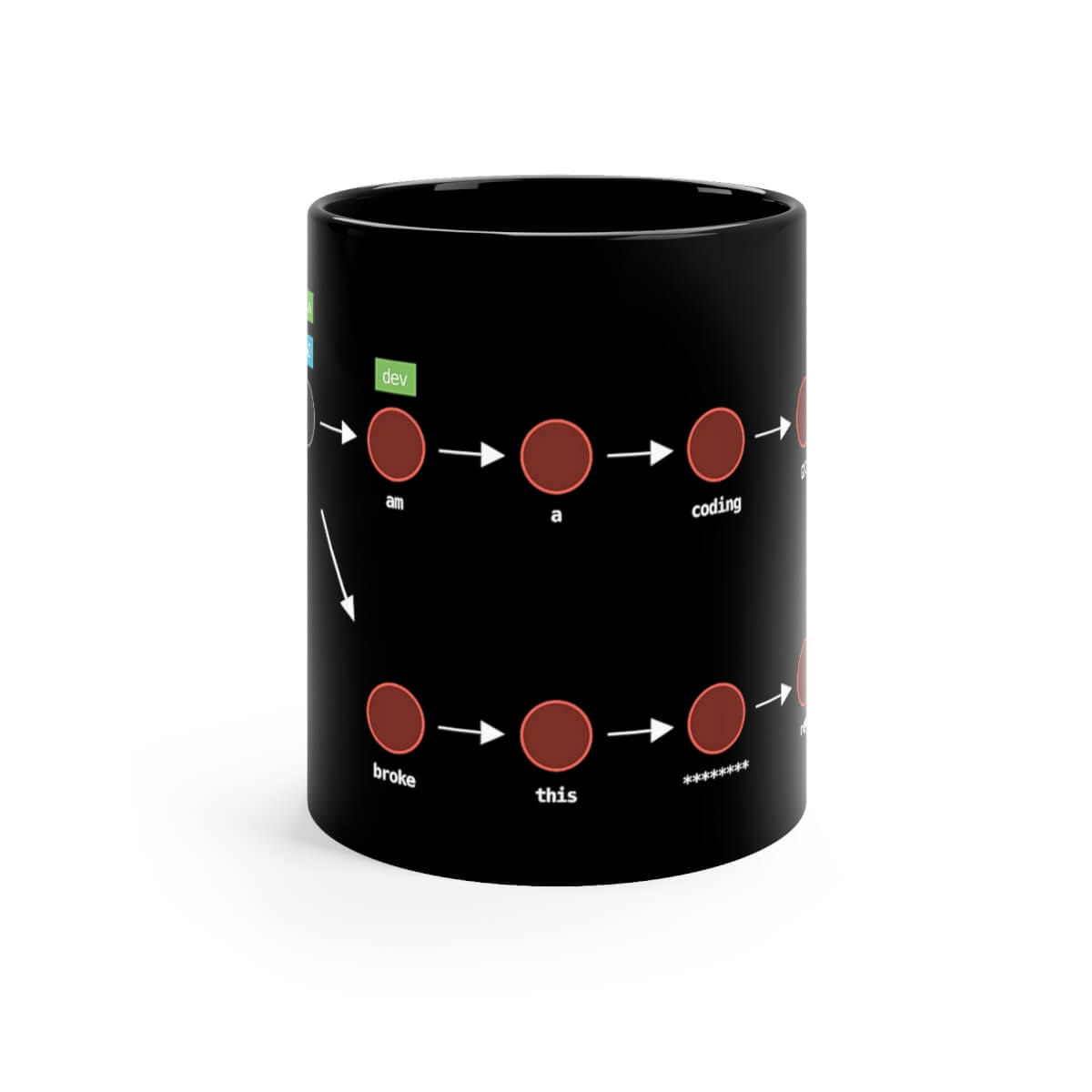 What is
The Coding God Mug

?

A black mug with 2 Git branches imprinted on it, joined by a merge commit. The path along the *dev* branch reads "I am a coding GOD!" and the path along the *main* branch reads "I broke this ******** repo." Don't be embarrassed, we've all been there.
Durable black ceramic w/ C-handle
Volume: 11 oz, Height: 3.74 in, Diameter: 3.15 in
BPA and Lead-free
Microwave & dishwasher-safe
Who is this merch for?
That overconfident, cocky coworker you have that is usually right but always annoying about it
That grumpy, genius senior engineer who answers your questions but makes you feel bad about asking them
You, when you push code straight to PROD