Getting Started with Amazon Web Services in Node, (by stackabuse.com)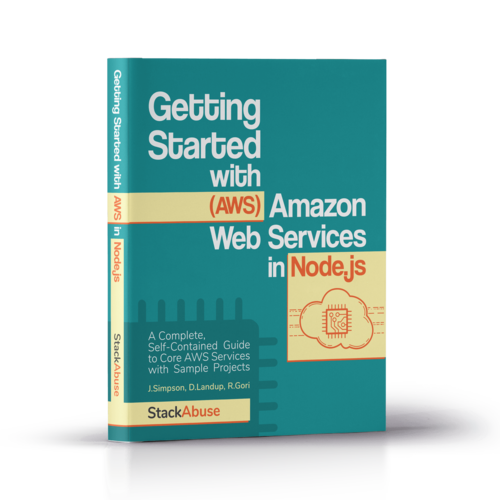 There's a lot more to running an application in the cloud than just computing and databases. To scale any reasonably complex app, you'll need to learn the concepts of storage, messaging, cloud and serverless computing, managed databases, and more.
Amazon Simple Storage Service (S3)
Amazon Elastic Compute Cloud (EC2)
Amazon Web Service Lambda
Amazon Simple Notification Service (SNS)
Amazon Simple Queue Service (SQS)
Amazon Relational Database Service (RDS)
Getting Started with Amazon Web Services in Node.js is a beginner to intermediate focused book on provisioning, deploying, and running Node.js applications in the AWS cloud. By the end of this book, you'll be able to provision scalable AWS-integrated Node.js applications, either via the web-based GUI or via the command line and SDK. With the solid foundation given in this book, you can then go on to pick up and start working with any of the other services offered by the most popular cloud service. Each chapter will feature an introduction to the topic and a problem that the relevant service solves, followed by a setup and a demo application.