Decoding Bitcoin Guidebook for Developers Pre-Launch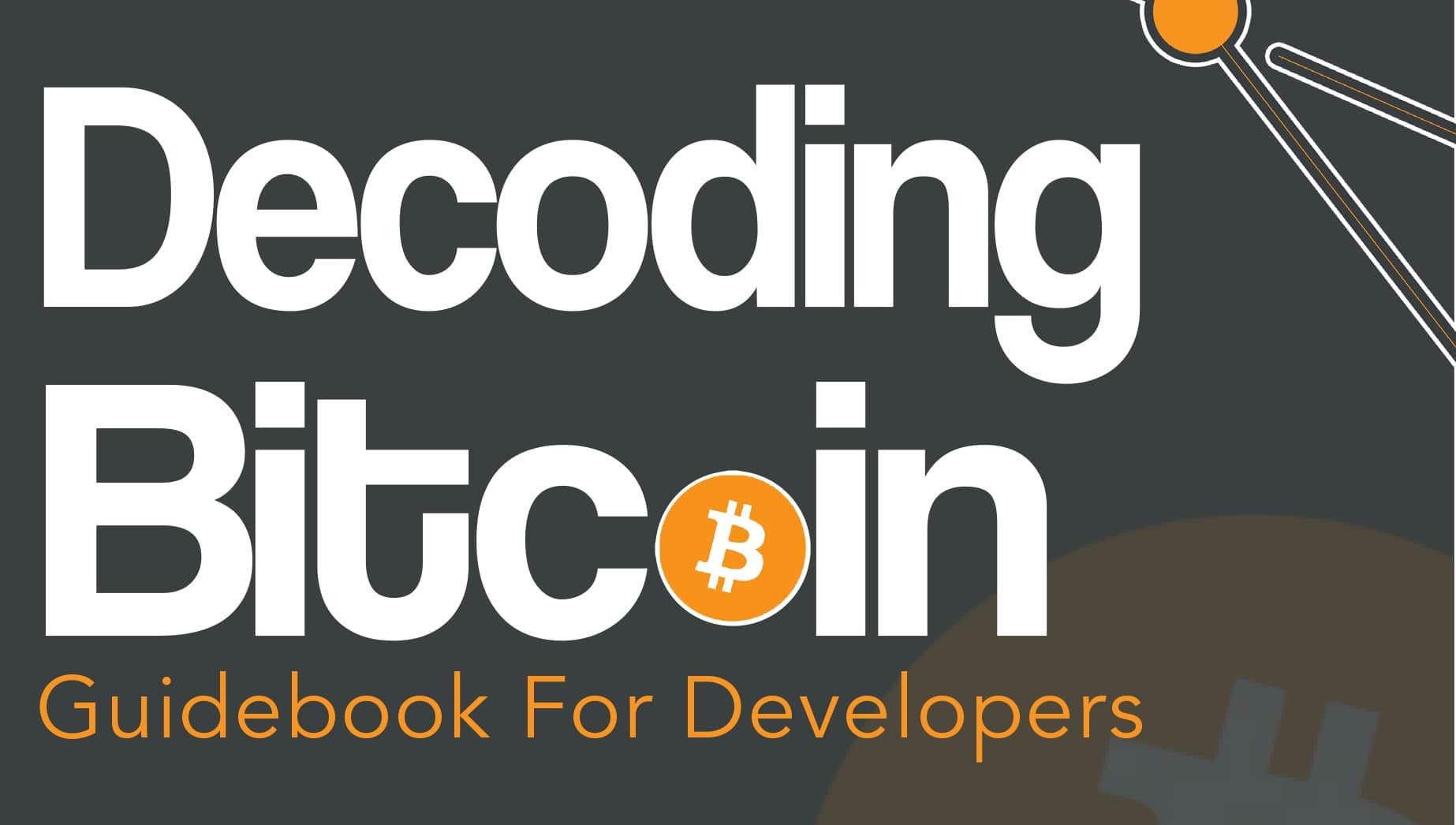 Table of Contents
We are excited to announce the pre-launch of our new book - the Decoding Bitcoin Guidebook for Developers!
The Decoding Bitcoin Guidebook for Developers dives into the initial commit of Bitcoin's C++ code. The book strives to unearth and simplify the concepts that underpin the Bitcoin software system, so that beginner and intermediate developers can understand how it works.
Decoding Bitcoin dives into the earliest working version - the initial commit - of Bitcoin's C++ code to help curious developers learn how the decentralized cryptocurrency works under the hood.
Bitcoin's original codebase is made up of 26 files containing approximately 20,000 lines of code. We picked out the most important files, classes, and methods that form the core of Bitcoin's functionality. We documented this code line-by-line and break it down in this guidebook so that developers of all skill levels can understand how it works.
This book was written for:
Crypto-enthusiasts
Blockchain developers
Open-source contributors
Curious nerds
Our pre-launch offers a 25% discount and will tentatively run through December 31st 2021 and will only include digital copies, including PDF and ePub formats on Gumroad, as well as Kindle eBook on Amazon.
Pre-order now to get the lowest price!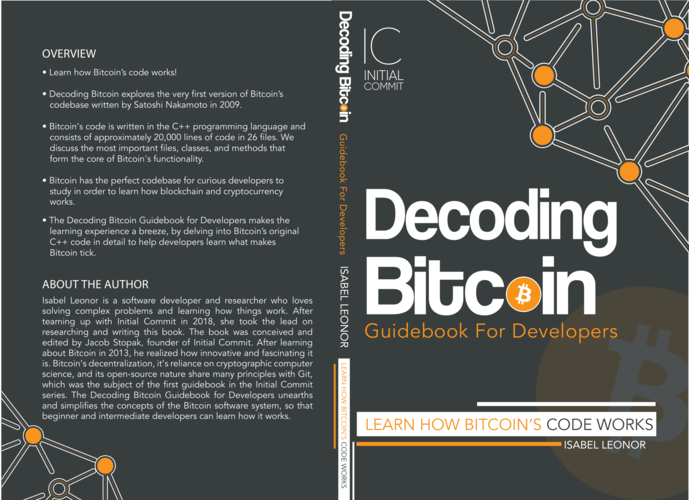 Back to Blog