Secrets To Landing Your First Job As A Java Developer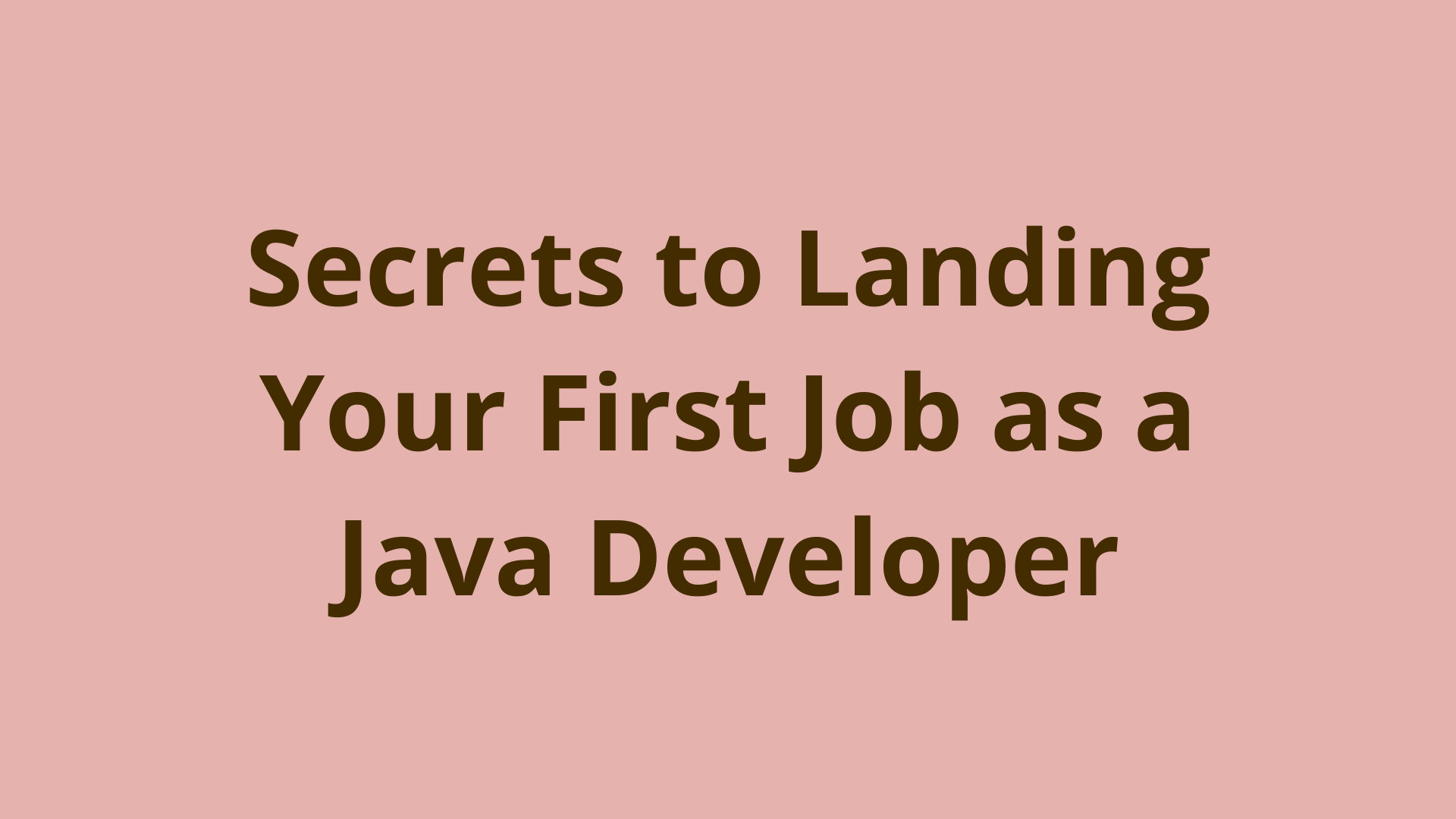 Table of Contents
Introduction
Java ranks second in the list of the world's most popular programming languages and has a market share of 16.79%. Java powers thousands of web apps, servers, and android applications like Wikipedia Search, Minecraft, and many more. Top tech companies and organizations like Tesla and NASA rely on Java to drive their core applications and systems.
Java is also popular in the open-source community. It is the second-most used language in GitHub Projects. So, you can rest assured that Java developers will always be in demand. But how can you land a job as a Java developer? Let us show you how.
The Salary Of A Java Developer
An average Java developer can earn up to $94,408 in the US. In Eastern Europe and Latin America, an average Java developer hourly rate is about $43 according to YouTeam.
In general, the Java developer salary lies anywhere between $79K and $106K depending on various factors like educational qualification, certifications, years of experience, additional skills, and similar job-related parameters.
As Java programming has got a good demand, you can expect a good level of appraisals and hikes throughout your tenure in any reputed company for a Java development profile. But you have to remember to keep your skills sharp and keep yourself updated on the latest Java updates to go farther in your career.
Here is a simple rundown on the skills and knowledge you need to qualify for any Java development job opportunity.
Skills Required To Get Hired As A Java Developer
Get down with the basics of Java programming and make sure you are proficient with the environment required for Java development. How long does it take to learn Java depends on your learning abilities and constant practice.
So, what can you do with Java? From developing application servers to web apps, mobile applications, desktop applications, and enterprise applications - Java can help you do a lot. This brings us to the next question - what should a java developer know? Well, it is crucial to understand the Java core principles, ecosystem, and how the applications are compiled. Here are some basics you should be aware of:
These were some of the skills required for a Java developer.
Best Places To Look At To Get A Job As A Java Developer
As you keep learning and honing your skills, you should start applying for entry-level Java developer jobs. Here are some places you can start looking at:
Landing A Job As A Java Developer
If you have been on the job hunt for a while now, you probably understand that not all applications get picked. Even when you have all the skills and qualifications, a few factors come into play when your profile needs to be shortlisted for a job. Here are some ways to stand out from the crowd and showcase your skills intelligently.
Additional Brownie Points For Securing A Ton Java Developer Position
Sometimes, you need to go the extra mile to make sure you fare better than your competition. Here are some tips to stay ahead of the competition.
Wrap Up
We hope this article has provided insights on how to become a developer. Java programming is currently in high demand as Java remains one of the world's top programming languages. But qualifying for a good Java developer role for good pay requires constant effort, efficient job search, and a lot of practice.
Start applying and keep practicing to improve your soft skills, tech skills, and hands-on experience on Java projects. Be active on your job search and keep contributing to the Java developer community.
Back to Blog